Col Pump Company, Inc.
Quality Since 1882
131 East Railroad Street, Columbiana, Ohio 44408
330-482-3381 Fax 330-482-1029
colpump@cisnet.com






Email Us

Welcome....
CRAFTMANSHIP...
AN INTEGRAL
PART OF EVERY CASTING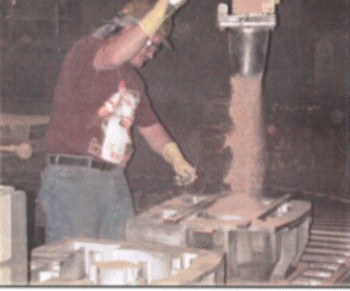 COL-PUMP, INC. is a highly mechanized and versatile foundry. We have been in operation for over 100 yrs. producing jobbing castings. We specialize in cope and drag (split pattern) green sand molding, along with air set molding.

COL-PUMP,INC.'s full service capabilities include casting design assistance for new products from concept through final production. Our team of experts in metallurigal production and quality control assure quality castings. We pride ourselves in providing service to our customers and in striving to understand your operations and needs.;